Distributed Energy Meters
Description
Product features
Technical Parameters
Product Accessories
Engybrick I module can measure the current parameters and power consumption of the closest load. And these multicurrent measurement modules can be flexibly contigured to the load to be measured, or monitor independent currentinput.For example: 1 three-phase load & 3 single-phase load.
RJ45 interface can be easily and quickly connected to various current modules and current transformers, andautomaticallv configured current transformer connection:Communication address/Load type/Transtormer type andratio/Automatic classification and verification of the flow direction of the current/Prevent wirina erors/Simnlifiedtransformer configuration.
Suitable for voltage monitoring
Suitable for voltage quality analysis
Comply with IEC61557-12 standards, toensure the quality and accuracy of thesystem

2% to 120% rated current full rangemeasurement is 0.2 class.
| | |
| --- | --- |
| Model | EBI12 |
| Power Supply | Bus powerd |
| Current Range | 0~1A/0~5A/0~30A |
| Current Accuracy | 0.2class |
| Power Accuracy | 0.5class |
| Energy Accuracy | 0.5class |
| Access quantity | 3pcs |
| Dimension | 64.2mm*89.3mm*18mm |
| Protection Grade | IP40 |
| Storage Temperature | -25℃~+70℃ |
| Operating Temperature | -10℃~+70℃ |
| Relative Humidity | 10%~95%RH |
1、EBT50 Split-core CT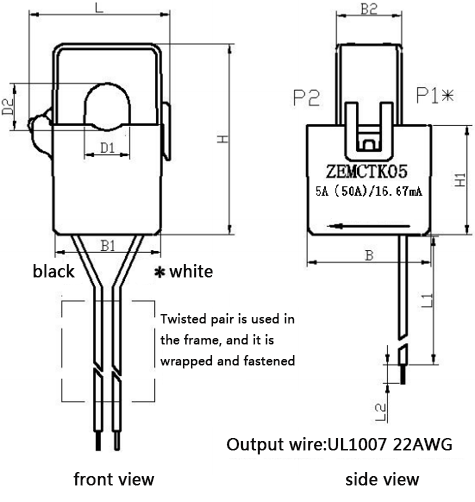 2、Mechanical structure parameters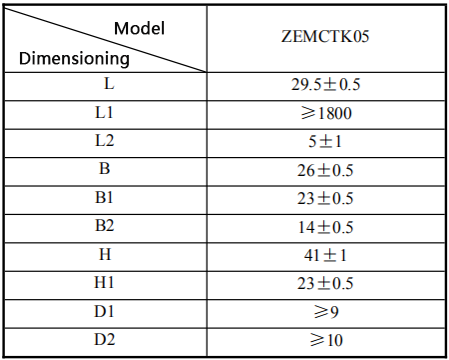 3、Current Transformer